Just a few gift ideas and stocking stuffers for the loved ones...
FOR THE LADY...
Mango Faux Fur Coat
(I am rather picky about animal prints...
they can be good-looking or really bad, but I love this one!)
Talbots Cable Knit Hat
Lately, this typically-for-your-grandmother source
has been putting out some really cute designs, like this fun pom pom hat
MacKenzie-Childs Courtly Check Serving Utensils (Horchow)
Keep Collective
Adorable personalized jewelry
You can choose monogram, representative charms, birthstones, etc.
(Stella and Dot spin-off)


Williams Sonoma Pesto Dipping Oil
Our go-to dinner in a pinch:
Spaghetti w a little WS pesto olive oil, garlic salt, lemon pepper,
and parmesan...optional red pepper flakes for heat
Favorite calming nighttime tea...
FOR THE KIDS....
Pencil or (other) case from Michael's Craft Store
(cute for adults or kids!)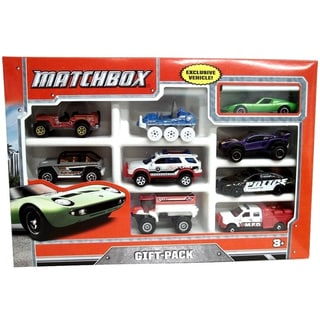 This classic toy is a perennial BOY favorite in our house!
HESS Collectible Toy Trucks - They release a new model each year.
My sister has given my boys these trucks every Christmas since their birth.
By FAR, these have been among their favorite toys, year after year.
What are your favorite gifts to give (or receive!?)